What are the Primary Benefits of Commercial Sliding Doors?
Nowadays, it has become fashionable for business owners to set up commercial sliding doors in their commercial establishments. Whether you enter an academic institution, hospital or a mall, you can find sliding doors everywhere instead of traditional doors. In case you have still not switched to sliding doors from their traditional counterparts, these benefits of sliding doors might just be able to convince you –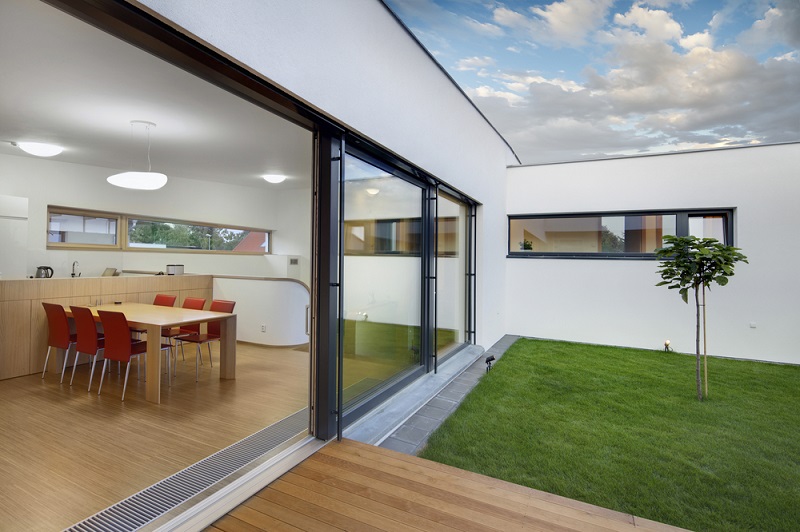 Energy Efficient
Commercial sliding doors help you save on energy expenses by keeping indoor areas hot during the winter season and cool during the summer. As these can insulate indoor spaces efficiently, these can help make the spaces comfortable as per the season. Every day, manufacturers are trying to improve these doors and strive to increase their energy efficiency. They give their best to make doors that ensure minimal loss of energy once they are opened up.
Manufacturers can glaze or coat the glass surface to boost its energy efficiency. The doors with energy efficient glazing are able to prevent loss of energy and reduce condensation and frost on the glass, as well as offer improved acoustic insulation.
Aesthetic
With these types of doors, you can add a sense of symmetry. It can be easier to go in and out of these doors as it feels nothing exists between the outdoor areas and the building. This can make the spaces look beautiful and sophisticated. The sliding doors, as compared to traditional doors, admit enough sunlight and help light up the entire interior space. This makes the indoor spaces look bigger, brighter and airier.
The sliding doors consist of large glass panes that let plenty of natural sunlight pass into homes during the daytime. When glass panes run up to the door panel top right from the ground, there is no need for you to turn lights during daytime. This also helps reduce your energy bills for lighting purposes. With natural lighting allowed by commercial sliding doors, you can make your commercial space more inviting and welcoming.
Safety
The beauty does not compromise the safety aspect in any way. Nowadays, sliding doors are made of a safety glass that allows more security and safety. Many companies use shatterproof glass in the construction of these glass doors. In organizations where safety is of the utmost consideration, bulletproof glass commercial sliding doors are installed. The use of aluminium leaves and seals help keep the doors fixed, and improve their security.
Convenience
You need space to open traditional doors, and no item or furniture doors can be placed before these. With commercial sliding doors, this is not an issue anymore. You can decorate the indoor space in your office or commercial establishment in any way you want. There are no risks of the door panels hitting the item. These doors simply glide into the walls and let people pass through easily.  You can see through the glasses and have a good view of the environment and nature, and the people outside. If you have a nice backyard, garden, cityscape, pavement etc., sliding doors can let you enjoy its sight throughout the year.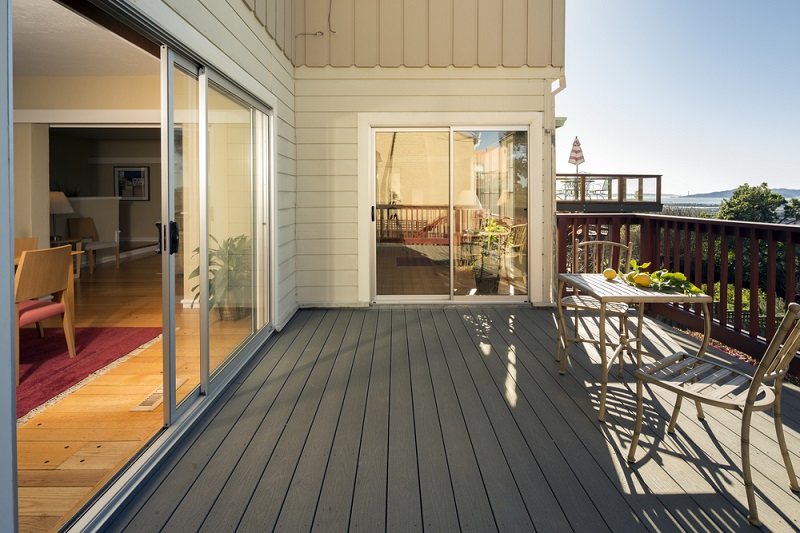 Eco-friendly
Commercial sliding doors boast of environment-friendly properties . For instance, you can get the frames of these doors made out of wood – a durable and recyclable material that also serves as a wonderful insulator.  This makes these doors a joy to install in commercial establishments. You can replace solid doors and install these kinds of doors that can help remove that cramped, small feeling and make rooms feel more spacious to look at. Also, by reducing electricity bills, these actually help save more of the Earth's resources.
What are the Primary Benefits of Commercial Sliding Doors?