How much Tax Can be Saved Under Section 80C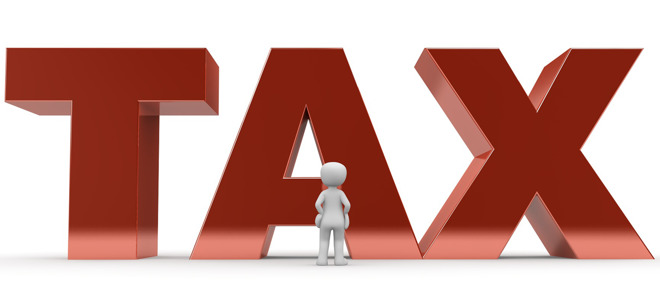 You pay your taxes every year as a responsible citizen. But since the government offers ways to reduce your taxes, you are eager to know how you can save your hard-earned money. Availing of tax deductions and exemptions provided by the Income Tax Department can help you save taxes.
What is a Tax Deduction?
A tax deduction is a reduction that cuts your tax liability by decreasing your taxable income. It is an amount subtracted from your total gross income, helping you reduce your net tax payable. You can claim these deductions on investments in specific notified instruments and on certain expenditures and receipts in a financial year. Taxpayers need to use different tax codes which are provided region wise. That code deduct a variety of expenses from taxable income. There are two categories for tax deductions, these are standard deductions and itemized deductions.
Income Tax Deduction Under Section 80C
As a taxpayer, you can avail of numerous tax deductions, spread over various sections of the Income Tax Act, 1961. However, the Section 80 C of the Income Tax Act can help you claim maximum benefits. If you are eager to know how much tax can be saved under 80C than you should get remembered that you get deductions on certain investments in a financial year. Here are some investments that can help you avail a tax benefit under section 80C.  
Fixed Deposits (FD) or Post Office Deposits
The investment you make in a fixed deposit is deductible under Section 80 C. However, to be eligible, you need to invest in an FD with tenure of at least five years. With the available tax deduction, investing in fixed deposit could be profitable if you are looking for a long-term investment.
Moreover, you can also claim a deduction on a post-office term deposit with a minimum tenure of 5 years. You can claim a deduction up to Rs. 1,50,000 by depositing in an FD or Post Office deposit.
Small Savings Schemes
Investing in government small savings schemes like National Saving Certificate, Kisan Vikas Patra and Senior Citizen Savings Scheme can help you save taxes. You can open these saving schemes with any post office, across the country, in your name, or for a minor or with a joint holder as well. Deposits up to Rs. 1,50,000 under these schemes are eligible for Section 80C tax benefit.
Premiums on Insurance Plans
Premium paid on your life insurance plans, annuity plans or an investment made in Unit-Linked Insurance Plans (ULIP) is eligible for 80C deductions. You can claim the deduction on the policy premium for self, spouse and child. There are a number of insurance providers that offer different insurance policies; ensure that your provider is listed under the Insurance Regulatory Authority of India (IRDA).
 

Provident Funds
Your contribution made under the Employee's Provident Fund (EPF), superannuation funds, Public Provident Funds (PPF) and Voluntary Provident Fund (VPF) is also exempt from tax Section 80 C. Moreover, the income you receive from the interest is also tax-free. You can withdraw this PF amount whenever you leave the organization. Here's the guide for how to withdraw pf. The one more thing about PF is here too, you can claim a deduction up to a maximum limit of Rs. 1,50,000. Investments in these funds are completely deductible from your gross income.
 Mutual Funds
Investments made in certain, notified Equity Linked Saving Schemes (ELSS) are eligible for deductions. You can claim a deduction on the amount you invest and the interest you receive on the ELSS under Section 80 C. The maximum limit for which your gross income would be subtracted is Rs. 1,50,000, irrespective of the amount you invest in a financial year. However, the mandatory lock-in period of ELSS is three years for which you need to hold the instrument to claim a deduction.
House Purchase
You can avail of a tax deduction on the stamp duty and registration amount for your house or property. Moreover, with a home loan, you can also claim a deduction on the loan amount. However, you can avail of the loan amount deduction after the construction is through, with the provisions of appropriate certificates.
Look into pre-approved offers from Bajaj Finserv for a host of financial products like personal loans, home loan, business loans, loan against property and many more. Once you share your basic details, you can check your pre-approved offers.
Investments for the Girl Child
Claim a Section 80C tax deduction even when you invest to secure your daughter's future. Investing in a Sukanya Samriddhi account of the Sukanya Samriddhi Scheme (SSS) is deductible under Section 80C.
SSS is a government scheme that invites you to invest in your girl child. You can invest between Rs. 1,000 to Rs. 1,50,000 in the scheme.
Children's Tuition Fees
Your child's tuition fees in an Indian school, college or university is eligible for deduction under Section 80C.
However, the fees should be for a full-time course and limited to the education of two of your children. Development fees and course fee donations are not included in this deduction.
Important Point to Note
The above all suggested tax saving investments under 80C are really good to invest but Irrespective of the investment you make in the above instruments in a financial year, you can avail a total deduction of Rs. 1, 50,000 and not more than that.
For example:
Your gross income excluding above-mentioned investment schemes – 6,00,000
Investments in these instruments – 2,50,000
Deductions Under 80C -1,50,000
Net income on which tax would be calculated – 4,00,000
To Sum Up
When you are looking for investment avenues to receive good returns, you can choose to invest in tax saving instruments. Not only does it save taxes, but these investments also help in protecting your money against market volatility. As an individual or a co-owner of Hindu Undivided family, you could reduce your tax liability by availing the tax deductions under Section 80C.